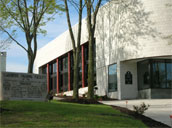 Founded in 1982, the Laborers' District Council (LDC) Education & Training Center features a full-service campus comprised of a contemporary instructional facility complete with adjacent, on-site lodging, a full-service cafeteria, study enhancements, and recreational options.  

Situated on 88 acres and located approximately 30 miles outside Philadelphia in Exton, PA, the LDC Education & Training Center's classrooms include smart boards, fully-wired internet services, integrated audio systems, and collapsible walls that allow easy training room expansion. The site can also accommodate on-line instruction and video-conferencing.
Outdoor and indoor training settings, set up to simulate on-the-job applications, enhance the learning environment and advance participants' access to knowledge and skills that can be readily applied to a work site.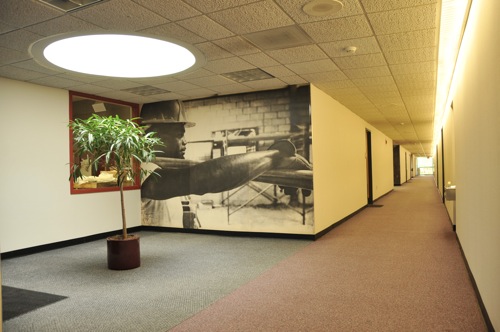 Members enrolled in classes that extend beyond a single day may opt to reserve a room in the dormitory-style, residential facilities. The center's computer lab, fitness center, and cafeteria supplement a comprehensive learning, leisure, and nourishment-enriched atmosphere.